(Mount Kenya is the highest mountain in Kenya and the second-highest in Africa, after Kilimanjaro.
Its about 193 kilometers North-East of Nairobi and can be reached by road on Nanyuki-Isiolo road via Sirimon Track or Nyeri-Nanyuki road near Naro Moru. Mount Kenya can also be accessed by air through Nanyuki- the closest commercial airstrip. The drive from Nairobi to Mt. Kenya is approximately 3½ hours.
This creative climb joins two of the most scenic routes up Mount Kenya, Sirimon and Chogoria, producing a remarkably diverse and spectacular trek.
The Chogoria route is our recommended and arguably the most magnificent ascent route to the summit area. It is the driest route up the mountain and the walk beside the Gorges Valley truly spectacular.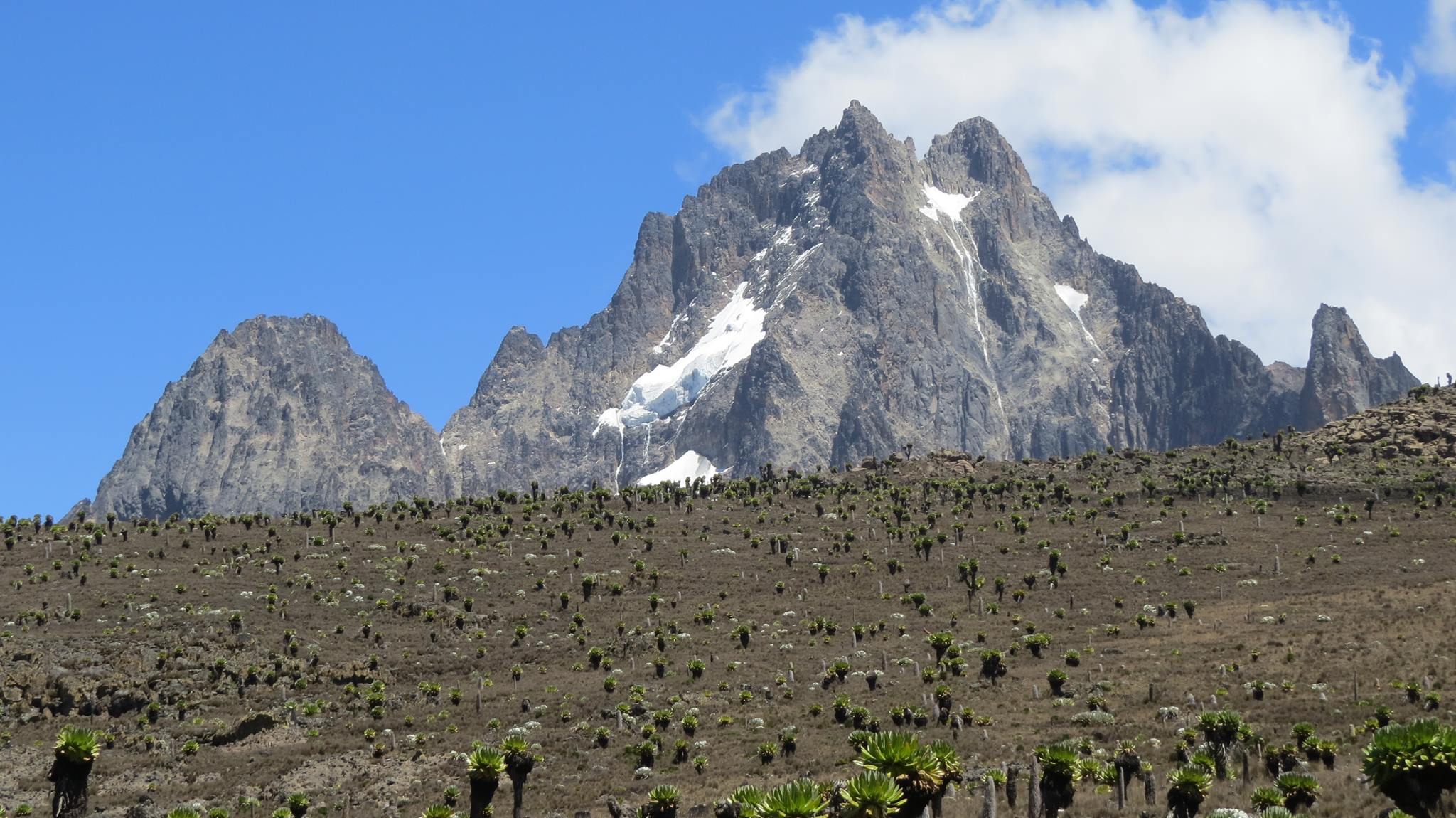 It is the steepest and the fastest way up Mt Kenya and ascends the mountain from the west.