Kenya is one of the most beautiful countries in the world. The country has it all, from white sandy beaches, wildlife, desert to a lush greenly vegetations.
It is a country in East Africa with coastline on the Indian Ocean. It encompasses savannah, lakelands, the dramatic Great Rift Valley and
mountain highlands. It's also home to wildlife like lions, elephants and rhinos. From Nairobi, the capital, safaris visit the Maasai Mara Reserve,
known for its annual wildebeest migrations, and Amboseli National Park, offering views of Tanzania's 5,895m Mt. Kilimanjaro.
Uganda is a landlocked country in East Africa whose diverse landscape encompasses the snow-capped Rwenzori Mountains and immense Lake
Victoria. Its abundant wildlife includes chimpanzees as well as rare birds. Remote Bwindi Impenetrable National Park is a renowned mountain
gorilla sanctuary. Murchison Falls National Park in the northwest is known for its 43m-tall waterfall and wildlife such as hippos.
Tanzania is an East African country known for its vast wilderness areas. They include the plains of Serengeti National Park, a safari mecca
populated by the "big five" game (elephant, lion, leopard, buffalo, rhino), and Kilimanjaro National Park, home to Africa's highest mountain.
Offshore lie the tropical islands of Zanzibar, with Arabic influences, and Mafia, with a marine park home to whale sharks and coral reefs.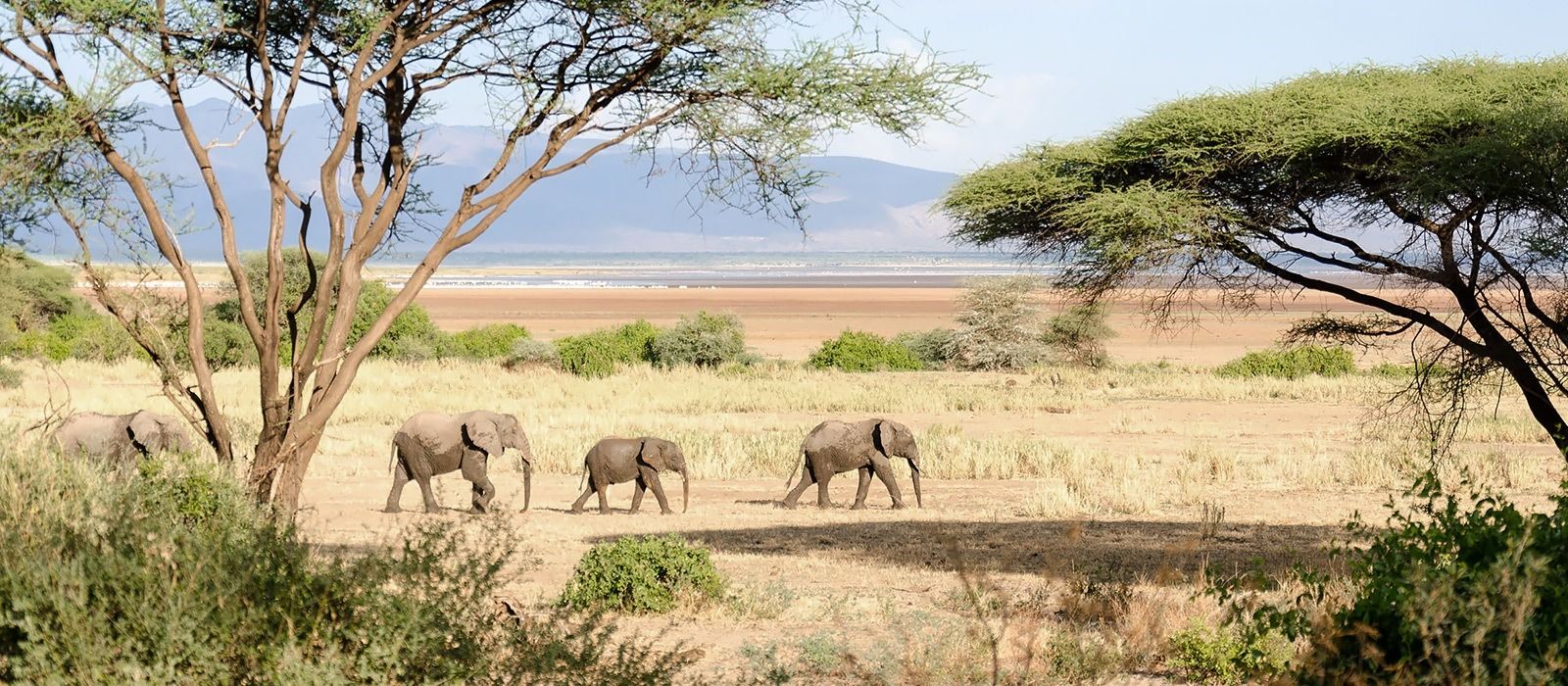 Rwanda is a landlocked East African country with a green, mountainous landscape. Its renowned Volcanoes National Park is home to
mountain gorillas and golden monkeys. The park encompasses 4,507m-tall Mt. Karisimbi and 4 other forested volcanoes.
In the southwest is Nyungwe National Park, with ancient montane rainforest that's a habitat for chimpanzees and other primates.